The garage door is one of the main focal points of your home. Bad weather and age can cause yours to look pretty bad. It gets harder and harder to paint them over and over again. There comes a time when you need to get a new door. We offer fast and effective garage door installation in Dallas, Texas. Our techs will install all types and brands at affordable rates.
Quality Garage Door Installation Service
Our experts have years of experience. We have installed a variety of doors over t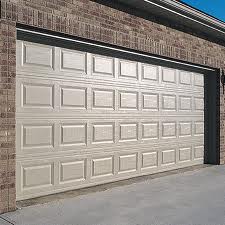 he years. Our inventory is stocked with a huge selection of great products. Our tech will come out and show you doors of every color, design, and material. We are certain that you will find a product that enhances the beauty of your home. Our products are as durable as they are charming. We promise to provide quality garage door installation service at a rate you can afford.
We specialize in new garage door installation. Our techs have this service down pat. We could probably install a door in our sleep, but of course, we won't. Our detail-oriented crew members will install your door and make sure it works right. We double check every installation. At Garage Door Repair Dallas TX, we are very focused on quality.
We Carry Wood Garage Doors and Much More
What type of door is best for you? Some people are partial to wood garage doors. These products offer a lot of charm. There is no wrong choice. It comes down to what you like. We carry all the popular materials. You can choose from steel, aluminum, and wood Craftsman garage doors.
We want to be your Dallas garage door installation company. Our friendly techs will provide the service at your convenience. Don't wait another day for that new door. Let our techs do the job for you today!